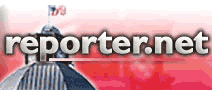 117 E. Washington St.
Lebanon, IN 46052
www.reporter.net
Readership: Tuesday - Saturday 11,040
Wednesday - 25,990 (includes 46052 saturation)
Advertising Phone: 765.482.4650
Advertising Fax: 765.482.4652
Format: Broadsheet
---
Color Rates
A full color ad boosts in-depth reading 60% more than a black and white ad.
1 color: $50
Process color: $100
Wednesday Process color: $200
Incremental color: Spot $4 per inch/Process: $8 per inch (up to 15 inches)
Rates are in addition to black and white space rate, net & non-commissionable
---
Reporter Online (per month)
Take your ad online! Reporter.net has over 22,000 unique visitors a month with more than 30,000 views. These ads will be shown on Reporter.net. Ask your sales associate for details.
---
Total Market Coverage
On Wednesday of every week, The Lebanon Reporter mails the daily paper to nonsubscribers in the 46052 ZIP code. This is a great opportunity to have twice as many eyes see your advertisement.
---
Front Page Post-A-Note
Since our product is mailed every day, we will print your Post-A-Note on the front page in the upper right hand corner. This way you are guaranteed that each Post-A-Note advertisement will be in the correct spot, on every paper, not upside down, sideways, etc. and there is no outside printer to work with. The Front Page Post-A-Note is $750 and $950 on Wednesdays.
---
Front Page Anchor Ads
These ads are at the bottom of the front page. A full color ad will anchor the latest news stories for the day. Advertisers have found effective for the past several years. We have 13-week, 26-week and 52-week commitments.
Please check with your sales representative for availability and pricing.