LAFAYETTE — Lebanon senior Hunter Crew has been on a mission to qualify for the State Finals this year.
Mission accomplished.
Crew won the regional title in the discus on Thursday evening, and advances to the State Finals next weekend at Indiana University.
"I am extremely happy," Crew said. "First throw, coming out and hitting the state standard was a great feeling. I knew no matter what happened from there, I was going to state. From that point, it was time to open it up and see what happens."
The state standard was 161-feet-03-inches, so any throw better than that would earn the competitor a spot in the state meet, regardless of place.
Crew's first throw, which happened right as a tornado siren went off, went 163-feet-04-inches, punching his ticket.
He said getting that mark, especially right before a delay, was a big relief and took the pressure off.
"It's always a relief to hit the state standard, especially on the first throw," Crew said. "Last week, I hit it on my second or third throw, and it does add a little stress. But hitting it on the first throw, you feel like the world is on your shoulders and now it's just free rein."
Coming back from the weather delay, Crew didn't better his mark on any of his next four throws.
But on his final throw of the competition, Crew threw for 170-feet-6-inches, securing the title.
He won by seven feet.
"It's a big confidence boost, being able to say I have a regional championship," Crew said. "It's a big confidence boost, but I know 170 is not going to get me what I want and I have to keep throwing farther. There are a lot of kids around the state who can throw far, so it's going to come down to who shows up on the day."
The State Finals will take place on Saturday, June 4 at IU.
Crew will also have a chance to qualify for state in the discus. Shortly after the discus finished on Thursday, a second weather day forced the suspension of the meet.
They will pick it back up on Saturday, May 28 at 5 p.m.
Crew said there are some things he wants to work on heading into State.
"I feel like my release is coming around and is starting to get where it needs to be," Crew said. "I always say it comes down to footwork and getting the torque behind to really release it and let it go."
Zionsville 4x800 qualifies
The lone running even to finish was the 4x800 relay.
Zionsville's quartet of Matthew Helton, John Bailey, Ryan Handy and Decatur Dell ran a season best 7:51.15 to qualify for the State Finals.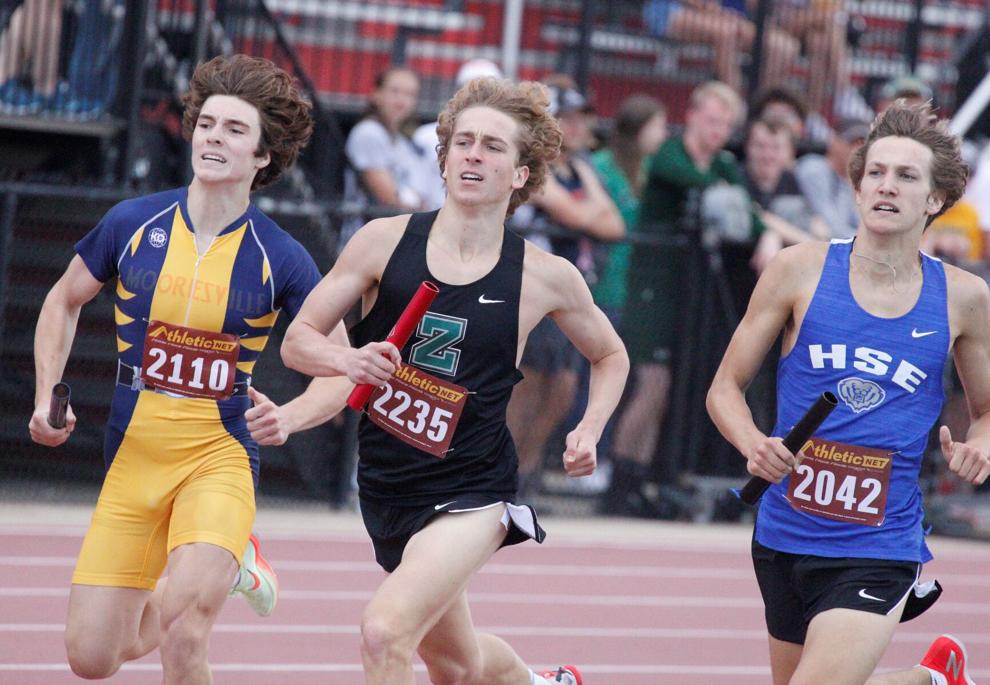 The group placed second overall in the race, and will be in the hunt for a good state medal next weekend.
Fin Essley placed fifth in the discus with a throw of 155-feet-6-inches.
Alden Briney was unable to clear a height in the high jump.
Cam Mullens sits sixth after three jumps in the long jump, 3.75 inches off the state standard.
Knox Willis advanced as the top qualifier in the 110-meter hurdles, finishing in 14.71 seconds right before the second weather delay.
Western Boone high jumpers end season
The season came to an end on Thursday night for Western Boone high jumpers Corbin Jones and Jaren Latham.
"It's been awesome to see them grow this year," Western Boone head coach Nate Birk said. "They were newcomers this year, and it was their first time doing track and field. For them to make it to the regional is absolutely awesome. They really brought it and really worked hard."
Jones cleared the opening height of 5-10, but couldn't advance past that.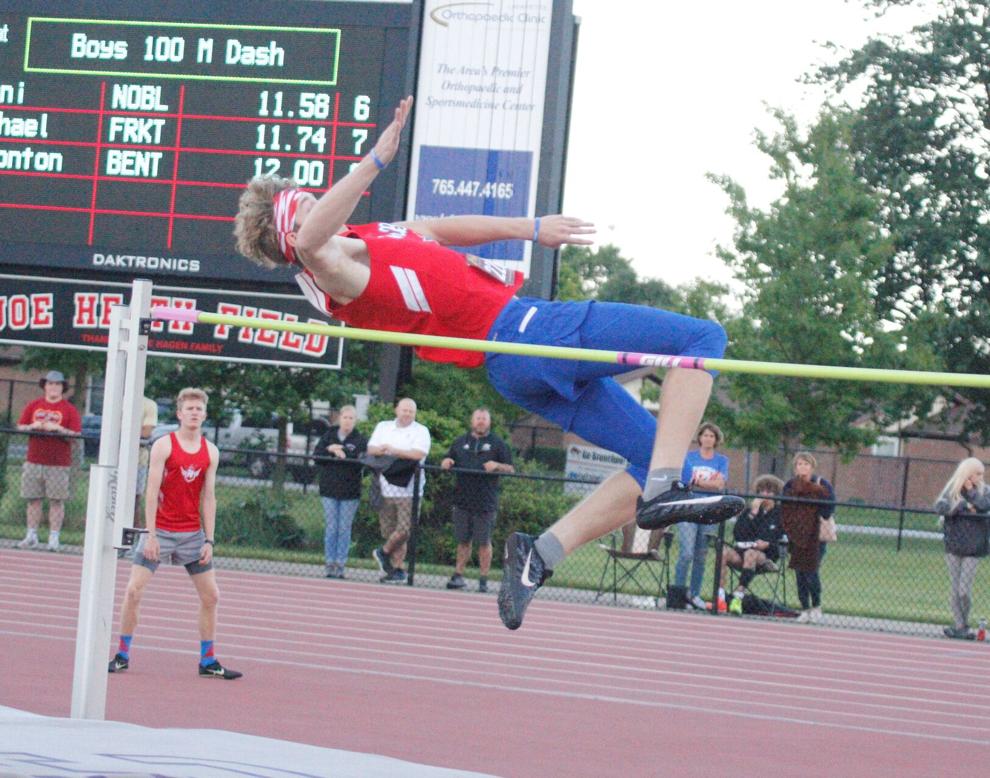 He finished the year as the conference runner-up with a jump of 6-0, which he matched at the sectional.
"It was awesome watching him on the basketball court, and he was someone I tried to get to come out because he can jump out of the gym," Birk said. "We have worked on his technique all year, and he made it to regionals jumping 5-10."
Latham also came along late in the season.
He set his PR with 5-10 at conference to place fourth, then hit the mark again at the sectional to earn a callback.
He didn't clear a height on Thursday, but had a strong senior season for the Stars.
"He's been awesome for us," Birk said. "He is one of the kids that really bought in and enjoyed it. He worked his butt off and he was definitely a little bit of a surprise for me this year. He just started jumping one day, really worked at it and made it to the regional."